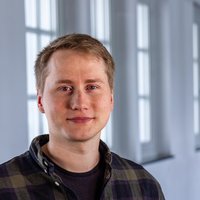 Senior Academic Staff
Dr.
Uwe
Grünefeld
Room:

SM 203

Phone:

Email:

Consultation Hour:

by appointment

Address:

Universität Duisburg-Essen
Institut für Informatik und Wirtschaftsinformatik (ICB)
Mensch-Computer Interaktion
Schützenbahn 70
45127 Essen

Author Profile:
Bio:
I am a Postdoc Researcher in Human-Computer Interaction at the University of Duisburg-Essen. I am fascinated by Augmented and Virtual Reality. My research has mainly focused on investigating out-of-view objects, peripheral visualization, and attention guidance.